My Magna Carta Competition 2015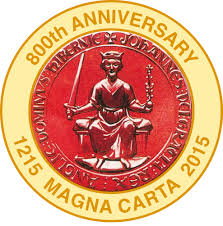 In 2015, the ESU Victorian Branch sponsored an ESU international creative writing competition, "My Magna Carta", in Australia. This competition celebrated the 800th anniversary of the signing of the Magna Carta in England, which guaranteed the liberties of the king's free subjects and restricted the powers of the king within certain well defined limits. Essentially, it was about the notion that rulers, like everyone else, must be subject to the law of the land.
Magna Carta has become the most important single document in the development of constitutional and legal freedom not only in Britain but also in the United States of America and in many countries of the Commonwealth.
In the competition, we asked Australian secondary students to submit a modern Magna Carta for the 21st century.
This new Magna Carta's focus was to safeguard and promote the rights and liberties of people, with a focus on either Australia or the whole world.
Students had to consider limitations on power of government, presidents & prime ministers, drawing lessons from recent national and international events.
In conjunction with other State branches of the ESU, we provided airfares and living expenses for both the junior Australian Winner, Ella McEvoy of Genazzano College in Victoria and the senior Australian winner, Jack Donnelly of Queensland to travel to London to participate in the international final. Both Australian winners acquitted themselves commendably in the international final.